OUR VISION
Le Croc's Vision is to be an internationally acknowledged supplier of superior quality crocodile leather and meat, produced through humane and sustainable business practices.
PURPOSE
To rear healthy, comfortable and well-nourished crocodiles to produce superior quality skins for the tanning thereof into durable, bespoke leather and furthermore, to produce healthy, wholesome and export quality meat products that is safe for human consumption.
VALUES
Ethics – Maintaining the highest standard of ethical norms and animal welfare.
Integrity & Honesty - Being transparent and forthright to all stakeholders.
Respect - Acknowledging the dignity and rights of all people and respecting our animals.
Fairness - Balancing our own interests with the needs of others.
CULTURE
Le Croc is a family owned company and with emphasis on innovation and entrepreneurship. We are constantly searching for new solutions to develop and improve our operations and products.
PASSION
We inspire our staff to strive for excellence and precision in execution, while maintaining a constant awareness of animal welfare, product quality and integrity. We respect our clients and stakeholders in all our dealings.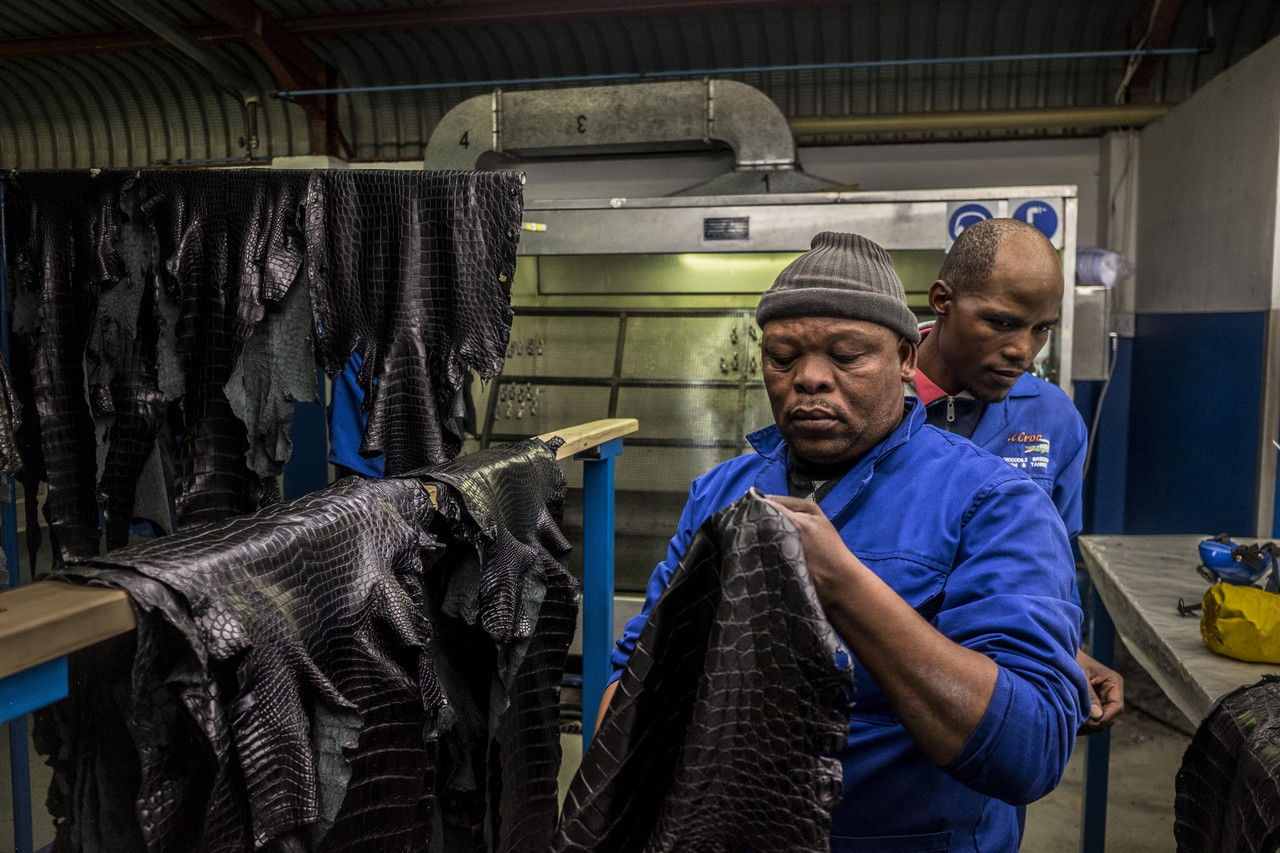 RESEARCH & DEVELOPMENT
We are a knowledge-based organization that continuously invest in information technology systems which provides measurable results and enable scientific research, thereby improving our technical knowledge.