Crust leather
Le Croc's crusted leather stock is fully cured, chrome tanned leather, with a uniform light color which meets the physical and chemical properties expected of unique, durable crocodile crust. Our stringent quality control includes testing for desired shrinkage temperature, tear strength, fullness, uniformity and levelness in dying. We maintain a wide range of crust skins of varying size, grades and quality. Our large selection of crust stock enable us to select leather suitable to meet customers' individual requirements and their specific leather application. Our variety of leather includes Belly, Horn back and Back straps sections.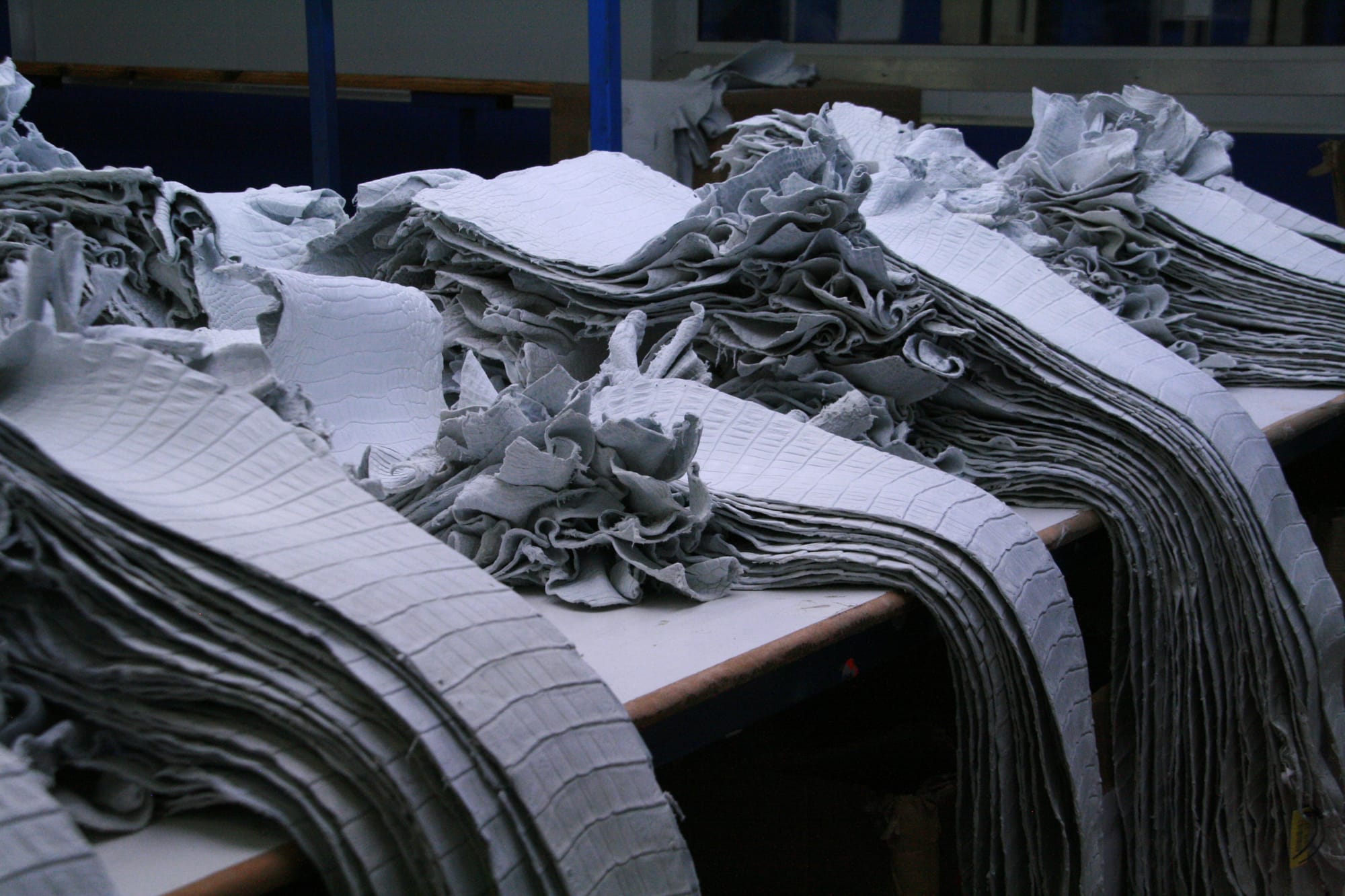 BELLY
The valuable belly section of the hide is the most sought-after leather and are used for making treasured accessories, shoes and garment items. This leather is carefully prepared using a process which preserves the soft, delicate and pliable part of the hide to maximize the cutting value thereof for the manufacture of leather products. The hide is carefully and meticulously processed to leather with a standard thickness of 1, 2 -1, 7 mm.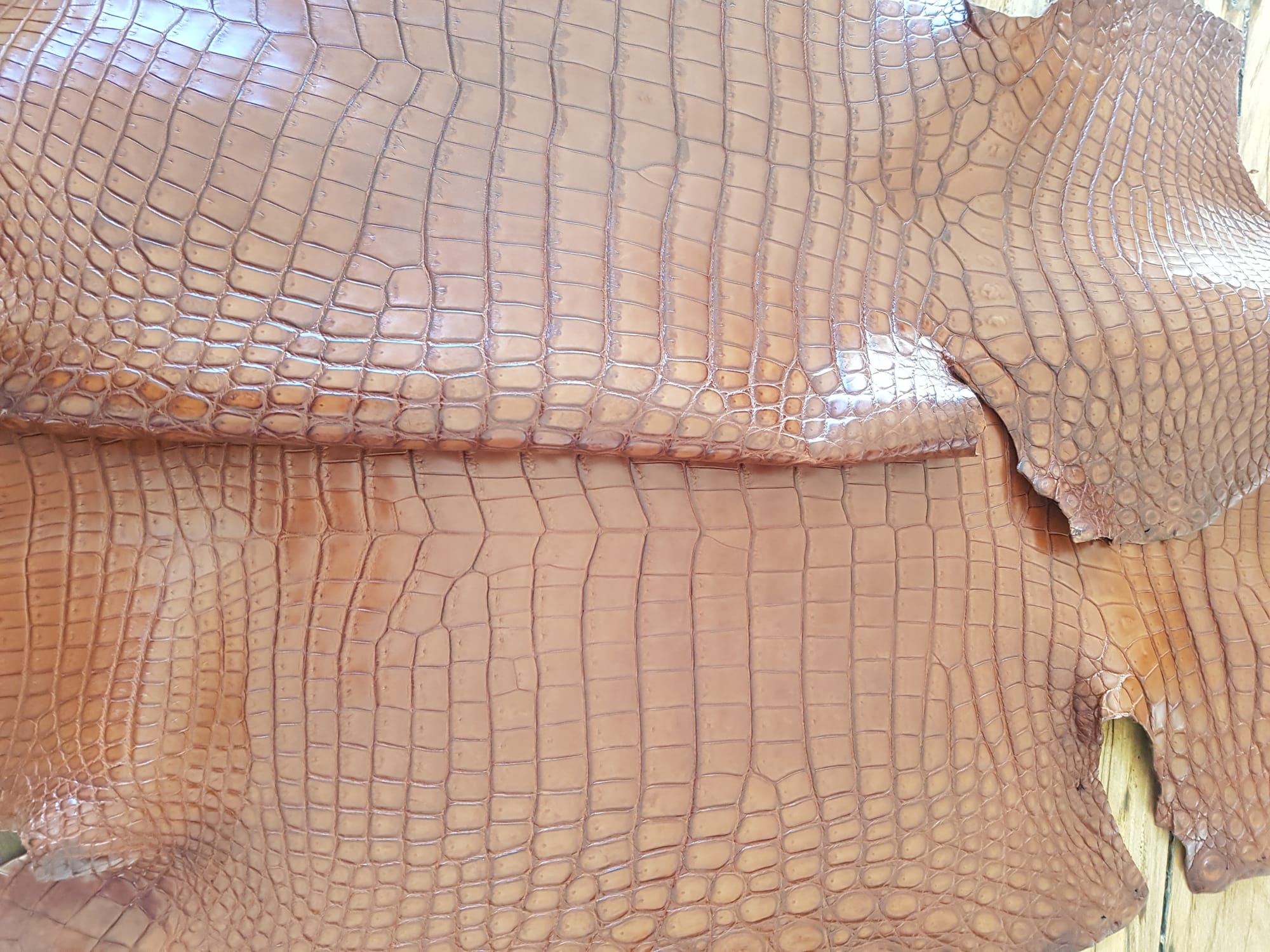 HORN BACK
Horn back leather is prepared to preserves the unique pronounced scales of the entire armored back section of the hide and the flanks. Horn back hides are used for bags and shoes, or leather product which should reminiscent the unique armor scale pattern the ancient history of Crocodilians.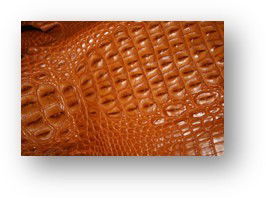 BACK STRAPS
The back strap is the elongated middle section of the pronounced, bony armored back hide, removed from the hide prior to processing of the belly section. Back straps are popularly used for the manufacture of belts, hat bands and bracelets.